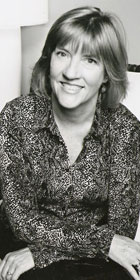 About Mary
Mary has been a Spiritual Teacher, Professional Intuitive and Visionary for over thirty years. She values inspiring people to remember that we are equipped with energetic resources to create change and healing.
Mary has been a constant spiritual explorer for most of her life completing an intensive clairvoyant program through several organizations, a 3-year Transmedium Program through Aesclepion Healing Center as well as Spiritual Midwifery Program. As a Spiritual Midwife, she was involved in validating birth as a spiritual event. This type of spiritual training informed and validated her firm belief that including your body along with trusting your intuition in your spiritual practice will lead you to Vitality.
Her Signature Core intuitive programs are Beginning Meditation and Women's Meditation. Also a variety of year-long intuitive programs: You Belong-Trusting your Intuition and Navigating the Wisdom of the Masculine/Feminine. She Leads workshops, online courses, and speaking engagements to groups and individuals.
She has been most recently working with Youth Programs through the New Alchemy project. Creating and Leading Youth Leadership retreats and camps to inspire youth to find their inner emotional and spiritual balance.
See her link for New Alchemy Project Youth Leadership Programs.
---
"Some of you have asked how to know if you are interpreting your intuition correctly. Intuition doesn't require interpretation or analysis—it is your initial natural reaction to information. If it flows lightly within your heart space, very likely it is true; if there is a tug of resistance, very likely it is not. Learning to trust innate knowingness may develop quickly, but usually, it takes practice, and patience is your ally. Be aware that a mind closed to considering the validity of information that differs from religious or ideological beliefs is a barrier that keeps soul-level knowledge from reaching the consciousness."
~ Michael Speaks.
"Mary provides a safe space to heal and to explore your clairvoyant gifts. She guides with certainty, patience and is genuine in her care of your well being. She is a gentle soul with a wealth and depth of experience and teachings."
~ Betsy
"I have had many readings with Mary over the years and she has consistently been helpful in clarifying my next step. She helped me bring focus to confusing issues. Her readings are clear and to the point, and I have recommended her services to many clients and friends."
~ Sabrina
"Mary has that magic blend of the artist's eye, coupled with an extremely intuitive sense about how color, placement, and energy affect a space. When I moved into my new office, she helped me use the space wisely, and choose the right colors. Every person constantly comments about how good it feels in there."
~ Kaen Hensley, CMT