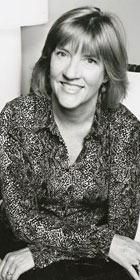 About Mary
My approach to my practice with clients and students is the same whether I am looking at your creative essence as a spirit or the nature of your home or workplace.  I look to see how you use your information in your life and where the flow of your information is blocked. In Feng Shui it is described as chi or energy.
I have been in the design and healing arts field for 20 years. It is great to pursue both my passions in my life. I have enriched my approach to my work through studies in Black Hat Sect of Feng Shui,  spiritual birth support at the Marin Birth Center, and as a student at Aesclepion Healing Center, where I participate in my own spiritual practice.
I enjoy teaching about spiritual wellness and Feng Shui at healing centers, private workshops and currently on the Web.
Through a clear energetic foundation, you can make intelligent choices in your life.  I am passionate about assisting individuals to discover their own unique creative expression in their life.
"Some of you have asked how to know if you are interpreting your intuition correctly. Intuition doesn't require interpretation or analysis—it is your initial natural reaction to information. If it flows lightly within your heart space, very likely it is true; if there is a tug of resistance, very likely it is not. Learning to trust innate knowingness may develop quickly, but usually, it takes practice, and patience is your ally. Be aware that a mind closed to considering the validity of information that differs from religious or ideological beliefs is a barrier that keeps soul-level knowledge from reaching the consciousness."
~ Michael Speaks.
| | |
| --- | --- |
| "Mary has that magic blend of the artist's eye, coupled with an extremely intuitive sense about how color, placement, and energy affect a space.  When I moved into my new office, she helped me use the space wisely, and choose the right colors.  Every person constantly comments about how good it feels in there." ~ Kaen Hensley, CMT | |
---
| | |
| --- | --- |
| "Every time I walk into the living room it makes me smile.  It really does look great..very welcoming and warm, which is what we wanted.  You really did a great job in guiding us and helping us make good choices."~ Dubois | |
---
"Mary provides a safe space to heal and to explore your clairvoyant gifts. She guides with certainty, patience and is genuine in her care of your well being. She is a gentle soul with a wealth and depth of experience and teachings."
~ Betsy
---
| | |
| --- | --- |
| "I have had many readings with Mary over the years and she has consistently been helpful in clarifying my next step. She helped me bring focus to confusing issues. Her readings are clear and to the point, and I have recommended her services to many clients and friends."~ Sabrina | |
---